After owning Persian cats since 1990, I have gained a great respect and understanding of cats in general. Although dog owners probably wouldn't believe me, cats are just as individual with their own personalities, likes and dislikes as much as any dog.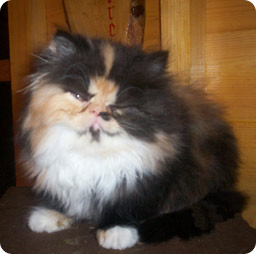 Although many cats are loving, affectionate and gentle, the odd one may give the impression of being aloof and very independent, but deep down all they really want is few cuddles and lots of love.
In general, there are not many groomers who will do cats, this is for a number of reasons. Cats, compared to dogs are a lot more unpredictable. If a dog is unhappy, there are signs to tell you that he/she is fed up, giving you a warning before they want to bite you. This is not the case with cats, they are quite different, they will instantly react by either scratching or worse case, biting. They will generally do this if they feel threatened, nervous or generally just grumpy, hence the lack of brave groomers.
Think about it! Usually a cat is placed in its carrier for a visit to the vets, where the experience is often quite unpleasant for the animal (i.e. An operation, needle or something stuck up its bum!), hence the association with the carrier is a negative one. So when the cat visits The Grooming Room, it is critical to help it relax and enjoy the grooming process as much as possible. Whilst I have explained how important it is for the cat to be comfortable, occasionally I may have to request that the cat comes back for second visit. This will be because the cat has got stressed whilst being groomed due to the amount of knots and the seriousness of matting in the fur. It is my policy, for cats and dogs, that I will not inflict unnecessary trauma or stress, I would rather stop before it gets to that point. Not only is it kinder to stop, hopefully it means the animal does not associate me with having a bad time.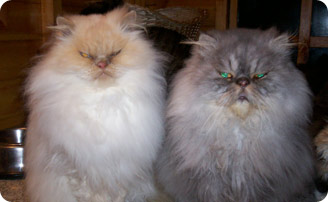 Remember the cat is not at the vets and is not under anaesthetic, so the time taken is varied, dependent on the cats' coat (mats & knots) and temperament. If the cat is extremely matted, beyond what I can do whilst the cat is awake, I may have to suggest that a vet's help is needed.
Cats with short or long coats need regular grooming. If this is not maintained, a visit to the groomers or vets may be the only course of action. Many of the cats that visit The Grooming Room are well looked after and just need to be pampered and feel special. Please take a little time to help keep your cat happy!